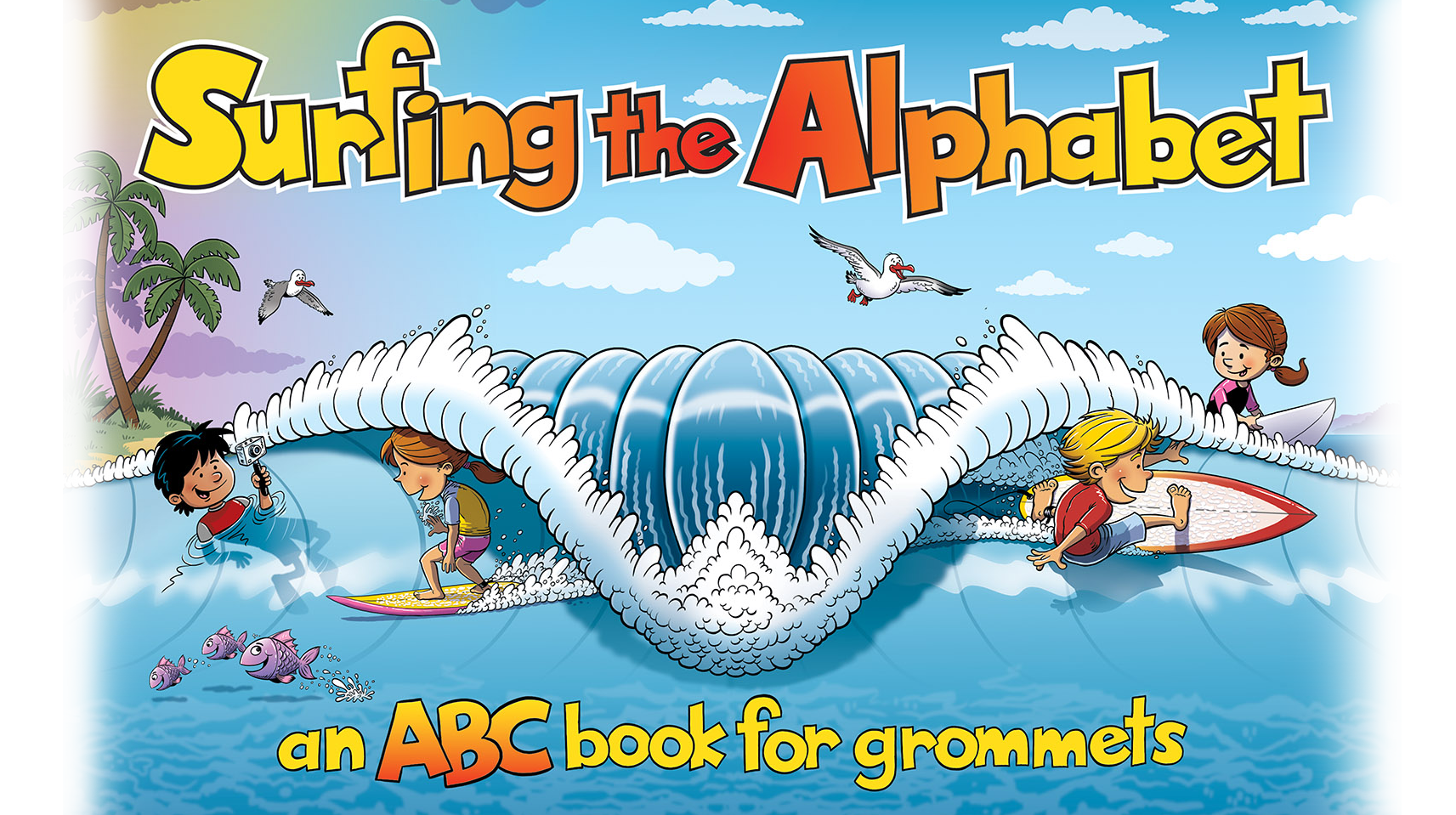 At last the Alphabet book for grommets of all ages.
Surfing the Alphabet is a full-colour, 56-page paperback children's book for both girls and boys.
Through verse and colourful illustrations it teaches young readers the alphabet while also explaining basic surfing terminology, all in a fun and engaging way.
Surfing the Alphabet is primarily a book for children in the under-10 age bracket, who are learning to read and also starting to learn the joys of the surfing lifestyle.
However, it also could be a read as a bedtime book for younger kids, while the cool drawings may appeal to older kids (of all ages).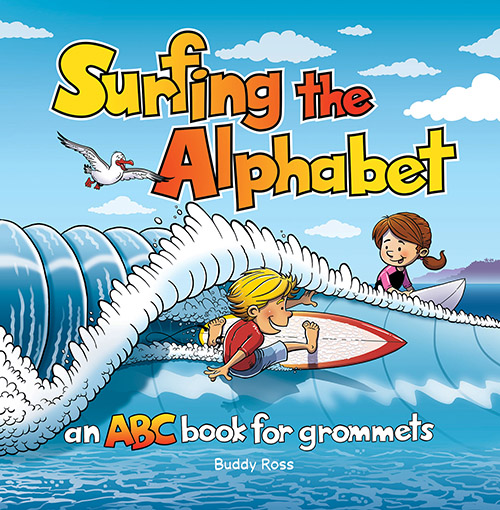 The activity book that's full of fun and games for when there's no waves!
40 pages of puzzles, word games and cool surf art to colour-in that will educate and entertain grommets of all ages!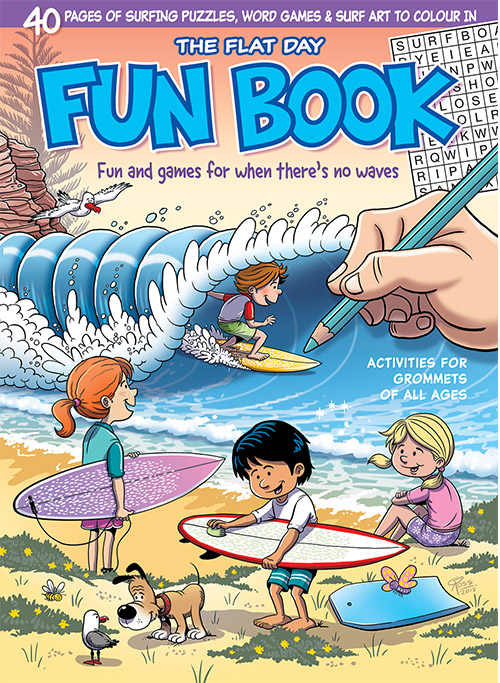 Check out what's inside Surfing the Alphabet with these sample pages!